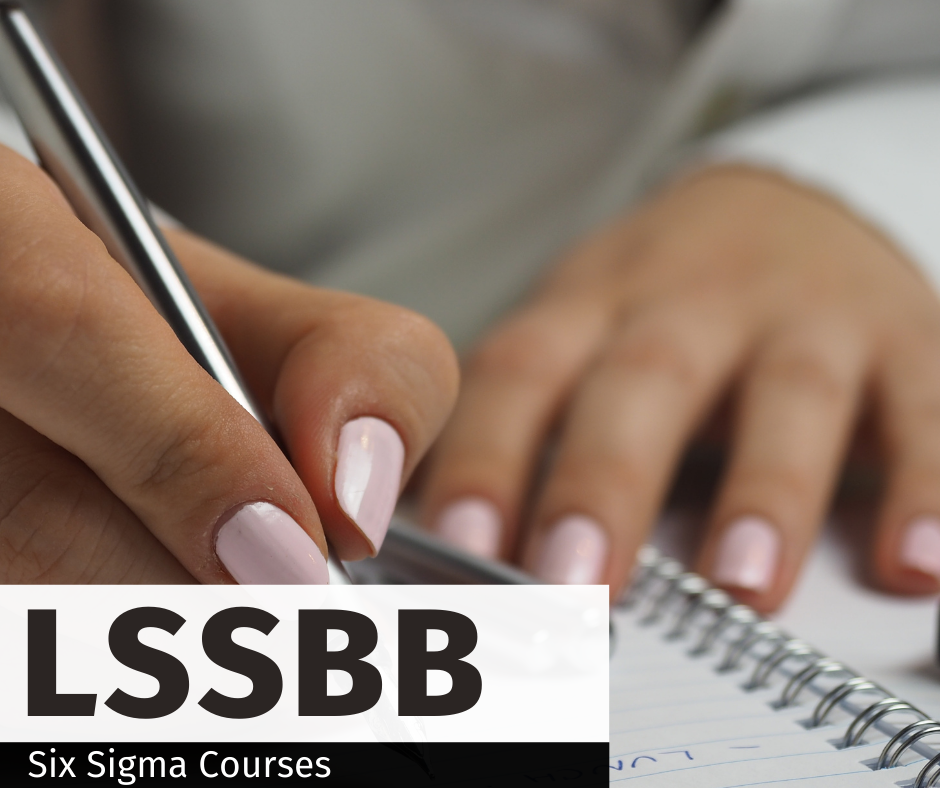 Objectives
This programme imparts a thorough in-depth knowledge & understanding of all aspects of Lean and Six Sigma Black Belts have the ability to lead LSS projects and also provide expert guidance to other staff members in their LSS project work.
By integrating elements of Lean and Six Sigma organisations can successfully realise the full potential of both strategies. LSS enhances team problem solving with the use of statistical tools. It is a customer focussed, data driven approach to optimise products, processes and services. LSS is a proven pathway for enterprise-wide productivity improvement.
Duration
Weekdays (Monday, Wednesday, Friday) | 7pm to 10pm | 4 months | 137 hours
Who Should Attend
Managers, engineers, technical staff, process owners, quality professionals, preferably diploma holders and above with minimum two years of work experience.
Quality and/or Training Coordinators.
Engineers, Business Unit Managers, Program Managers and other practitioners / change agents who will be conducting Six Sigma projects.
Individuals interested in having certification for Lean Six Sigma Black Belts.
Entry Requirement
Diploma or Degree holders with relevant working experience; and possess Project Management Skills; Analytical Skills. Participants must have at least one potential project for execution; and possess Basic Skills in MS Excel and Power-Point applications.
Learning Methodology
Various interactive activities, group discussions, class exercise and real life case studies are used to enable participants to learn the concepts, tools and techniques. Participants are strongly encouraged to work closely with our in-house consultants (LSS experts) for guidance on their project work.
Key Benefits
Learn the Lean Six Sigma (LSS) methodology, tools and techniques.
Learn to apply LSS for continuous improvement work and solve real life problems.
Acquire the knowledge and skills to implement LSS projects
Ability to lead project teams to achieve breakthrough results.
Be recognised as a LSS professional and expert coach to guide other staff members.
Learn to do statistical data analysis using Minitab software.
Assessment Method
Written examination – held approximately 4 weeks from end of course
Project assessment – within 1 year after the written exam
Course Fees
Member: S$7700.00
Non-Member: S$8579.60
Registration Fee of S$17.28 and Exam & Certification Fees of $216 apply.
All fees stated are inclusive of 8% GST
Course Content
Total Training Hours:

137 hours
LEAN SIX SIGMA OVERVIEW

LEAN OVERVIEW

DEFINE PHASE METHODS; SIPOC, PROJECT CHARTERS AND TEAMS

MEASURE PHASE METHODS AND PROCESS MAPPING

INTRODUCTION TO MINITAB

PROBABILITY CONCEPTS

BASIC STATISTICS

DEFINE & MEASURE PHASE DELIVERABLES

PROJECT PRESENTATIONS

MEASURE

Gage R&R

Introduction to Process Capability

Cause and Effect and Failure Modes and Effects Analysis

Advanced Process Capability

Graphical Analysis

Non-Normal Data

Central Limit Theorem

Confidence Intervals

Introduction to Hypothesis Testing

T Tests

Hypothesis Testing for Discrete Data

ANALYSE

Power and Sample Size

Test for Equal Variances

ANOVA

Correlation and Regression

Logistic Regression

Nonparametric Statistics

Introduction to Designed Experiments

Randomised Blocks

Full Factorial Designed Experiments

Fractional Factorial Designed

EXPERIMENTS

Center Points in Two Level Designs

Response Surface Designs

Project Presentations

IMPROVE

Creating Future State Maps

Catapult Activity

DoE Exercises

Improve Phase Deliverables

DoE Exercises

Piloting and Implementation

Acceptance Sampling

Statistical Process Control

Project Presentations

CONTROL

Control Plans

Managing Change

Introduction to Design for Six Sigma

Statistical Tolerancing

Training and Certification Requirements

Project Presentations

LEAN MANAGEMENT TOOLS

Cycle Time Reduction

5S

Kaizen, Kanban, Just-in-Time (JIT)

Value Stream Mapping (VSM)

Waste Reduction (7 wastes)

Mistake Proofing / Poka-Yoke

Total Productive Maintenance (TPM)

Takt time, Line Balancing, Standardised Work

Concurrent Engineering

Outsourcing

Business Process Reengineering