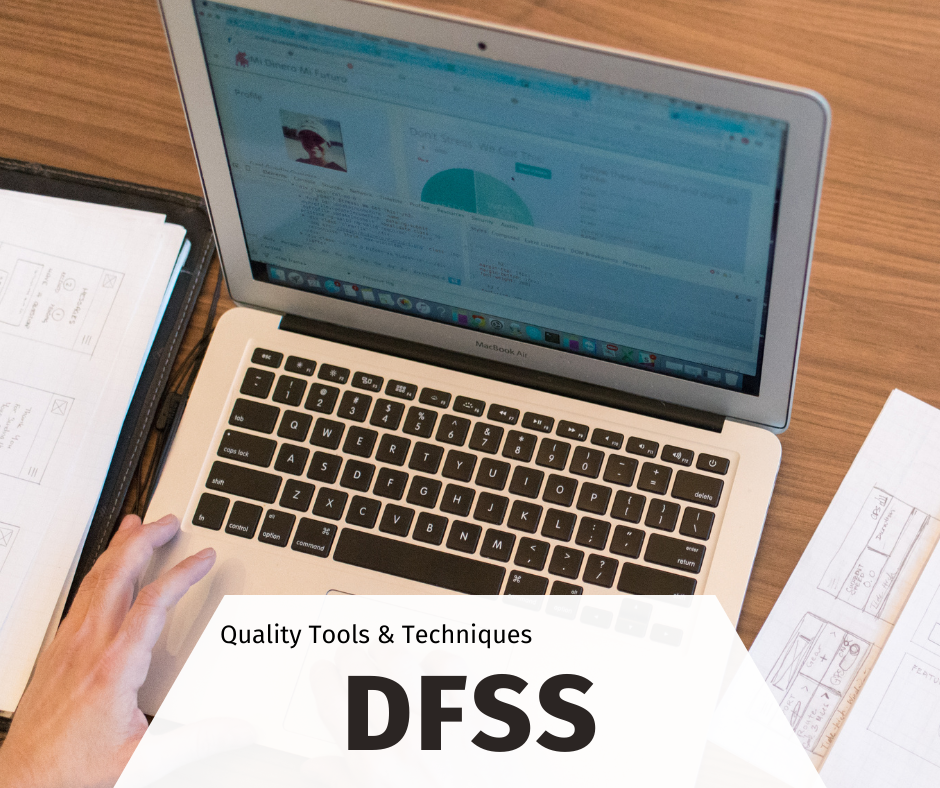 Objectives
This Training is designed for individuals to acquire the knowledge on the methodology of the Design for Six Sigma and to prepare individuals to implement DFSS in the workplace. The course had been designed specifically to enable individuals to benefit from DFSS Methodology and DFSS Techniques through workgroup breakout discussions, quiz and case studies.
Design for Six Sigma is a logical and systematic application that can be integrated into a company's existing product, equipment, process, service development and improvements by re-engineering. When it is properly deployed, the organisation will evolve into a Six Sigma organisation where  products, equipment, processes and service can be designed, developed, launched or manufactured, and sold with Six Sigma quality and capability meeting the customer needs, leading to product innovation, consistency, reliability and sustainable sales, revenues and profits.
Duration
3 days | 9am – 5pm | 21 hours
Who Should Attend
Managers, Staff Engineer, Senior Engineers and Engineers for Quality and Reliability, Design & Development, Manufacturing and Service sectors involve in process, product or service improvements or re-engineering or development.
Special Note
ISO/IEC 17025:2017 – Calibration System is an integral part of an ISO/IEC 17025 Quality System. Your technical competence can be further enhanced and recognized by attending the Two Day ISO/IEC 17025 Internal Audit Training Program designed to meet your need in implementing and assessing the effectiveness of the Calibration System & Measurement System practiced in Testing and Calibration Laboratories.
Course Fees
Member: S$939.60
Non-Member: S$1,004.40
Registration Fee of S$17.28 apply.
All fees stated are inclusive of 8% GST
Award of Certificate
Certificate of Completion will be issued to participants who have attended at least 75% of the course.
Course Content
Total Training Hours:

21 hours
IDENTIFY THE APPLICATION OF DESIGN FOR SIX SIGMA WITH RESPECT TO TRADITIONAL AND LEAN SIX SIGMA

LEARN AND EVALUATE THE DFSS IDOV METHODOLOGY

APPLY THE METHOD OF ESTABLISHING ACCURATE CUSTOMER REQUIREMENTS.

The Customer Value-Hierarchy

Prioritising efforts toward satisfying customer

LEARN AND APPLY THE CUSTOMER REQUIREMENTS (CTQS) FLOW DOWN METHODOLOGY TO DESIGN

Business opportunity assessment

House of Quality

Risk analysis

ANALYSE TEST VARIATION, PROCESS CAPABILITY AND MEASUREMENT SYSTEM ANALYSIS TECHNIQUES TO ENHANCE YOUR DESIGN

Probability of non-conformance

Short and long term capability

The six steps of SPC

DIAGNOSE DOE OPTIMISATION AND THE TRANSFER FUNCTION METHODOLOGY

Types of transfer functions

Illustrations of interactions and optimisation

LEARN AND APPLY TEST VARIATIONS ANALYSIS AND THE DFSS DESIGN SCORECARD

How to compile scorecard?

Quality prediction

APPLY RELIABILITY ANALYSIS TECHNIQUES, TOLLGATE REVIEW AND THE VALIDATION METHODS

Load-Strength analysis and the Bath Tub Curve

The six phases of Tollgate

Phase by phase validation