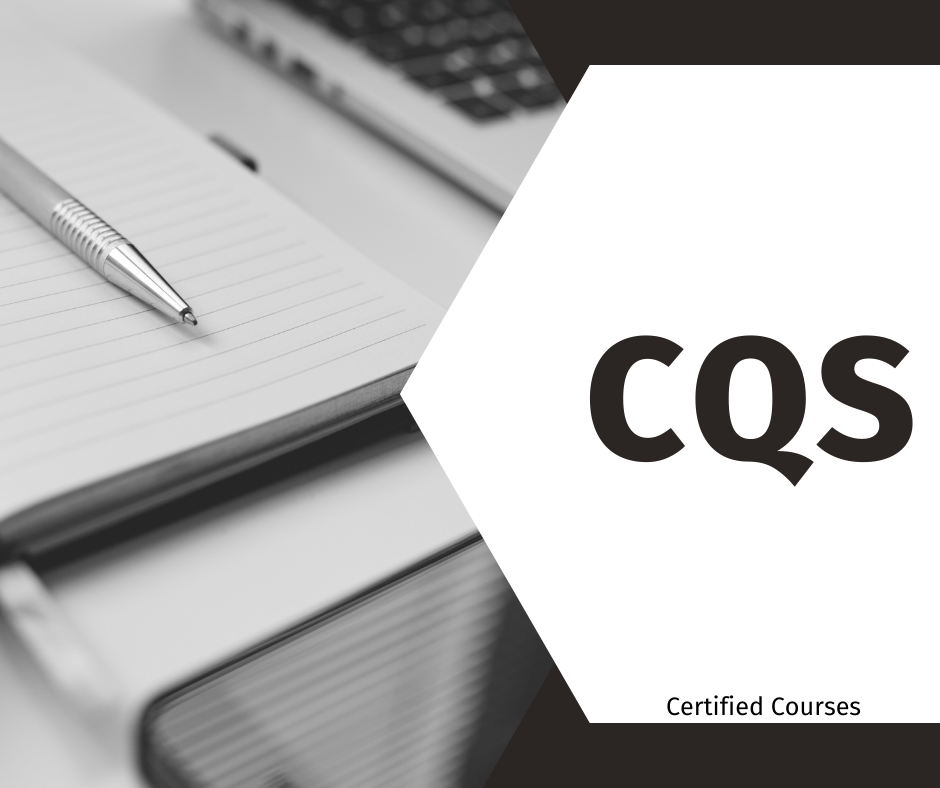 Course Objective
To provide participants with a well-rounded and comprehensive training in quality control. It also introduces participants to the concepts of reliability and maintainability as well as motivation and human factors.
Duration
2 weekdays (Tuesday & Thursday) | 7pm to 10pm | 4 months | 101 hours
Who Should Attend
Supervisors, Line leaders, Senior Technicians, Senior Inspectors.
Entry Requirements
Diploma;
"A" Level with 3 years working experience;
"O" Level with 5 years working experience.
Course Fees
Member: S$1998.00
Non-Member: S$2397.60
Registration Fee of S$17.28 and Exam & Certification Fees of S$216 apply.
SDF funding & Skills Future applicable
All fees stated are inclusive of 8% GST
Assessment Method
Written examination – held approximately 4 weeks from the end of course.
Course Content
Total Training Hours:

101 hours
QUALITY CONTROL CONCEPTS AND TECHNIQUES

The importance of quality

TQC concepts

Types of inspection activities

Control of Non-Conforming Materials

An Overview of ISO 9001:2015 QMS

FUNDAMENTALS OF PROBABILITY AND STATISTICAL METHODS

Industrial Statistics

Sampling Plans and Distributions

Statistical Inference

Construction and application of Control Charts

QUALITY COST

Concepts & Relevance of Quality Cost

Elements of Prevention Cost, Appraisal Costs and Failure Costs

BLUEPRINT READING

Geometrical Dimensioning & Tolerancing

QUALITY AUDITING

Types of Audits & Purposes

Preparation and planning for Audit

Performing the Quality Audit

METROLOGY & CALIBRATION

Types of Measurement Characteristics

Calibration Control System

MOTIVATION & HUMAN FACTORS

Motivation Theory & Techniques

RELIABILITY & MAINTAINABILITY CONCEPTS

Failure models & predictions, MTBF, MTTF, MTTR, FMEA