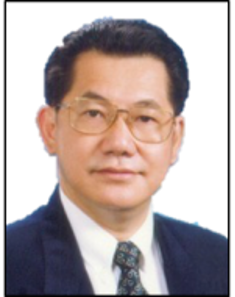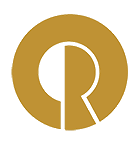 Mr. Johnson Tan Swan San
Chairman, Singapore Quality Institute
In the midst of an emerging world of change and uncertainty, Quality Professionals continue to play an important role.
Warmest greetings from Singapore Quality Institute (SQI). SQI operates as a non-profit professional institute, which promotes and advances excellence in the quality of systems, products and services in Singapore. The Institute is affiliated with the American Society for Quality (ASQ) and is a Board Member of Asian Network for Quality. SQI prepares participants for the Certified Quality Manager, Certified Reliability Engineer, Certified Quality Engineer and Certified Six Sigma Black Belt examinations administered by ASQ. SQI has established and implemented ISO 9001:2015 QMS to manage our operational activities effectively and efficiently. SQI was certified to ISO 9001:2015 by TUV SUD PSB Pte Ltd in 2018 and its certification was renewed for a further of 3 years in 2021.
SQI's Internationalisation
Internationalisation has become increasingly important to the sustainability of many organizations both large and small. Today, SQI has a global strategy to move to take advantage of the wealth of learning opportunities by attending workshops, seminars and meetings at World Conferences and Congresses which offer a forum for networking, hearing from world renowned thought leaders, quality professionals and practitioners. The invaluable knowledge gained by participants at the international events has certainly enhanced and strengthened the leadership competence of the management team to better cope with the long-term resilience of the Institute.
SQI is affiliated with the American Society for Quality (ASQ) and we have been participating in ASQ's World Conference on Quality and Improvement annually with the exception of cancellations in the past two years due to the pandemic.
SQI is a board member of the World Alliance for Chinese Quality (WACQ), an establishment of quality professionals spearheaded by the China Association for Quality (CAQ), Beijing. The alliance comprises of representative members from the Chinese Society for Quality (CSQ), Taiwan, Hong Kong Society for Quality (HKSQ), Singapore Quality Institute (SQI), Macau Quality Management Association (MQMA) and Taiwan Healthcare Quality Association (THQA).
SQI's Certified Training Courses and Executive Programs
SQI provides a wide range of Certified Training Courses and Executive Programs designed by our Quality Professionals to meet various industry specific needs with a view to enhance the competence of our workforce. SQI also collaborates with various organizations in providing customised in-house training and/or consultancy services.
Upcoming Events and Activities
This year, SQI will be hosting the 8th World Alliance for Chinese Quality (WACQ) Summit in Singapore, September. SQI will also be supporting and participating in the 21st Asian Network for Quality (ANQ) Congress which will be hosted Vietnam Quality Association of Ho Chi Minh City (VQAH) in October 2023.
During the past 2 to 3 years of the pandemic period, the Singapore Quality Institute together with our subsidiary, SQI International has managed to adapt to change and be resilient in the face of disruption. SQI will relocate at new premises, MacPherson Mall, in Jul 2023 due to en-bloc sale of the current premises at the Peace Centre.
Looking ahead, I expect the FY 2023/2024 to be another adaptive and transformational year for skills training and development. Technology will continue to play a key role. Hence our transformation to an e-learning organisation is expected to be fast accelerating with the adoption of information technology and artificial intelligence.
Finally, I am extremely proud of, and thankful to our loyal customers, partners and the commitment, hard work and resourcefulness of our loyal members, our Secretariat staff, our competent Trainers, our Advisory Panel members, our active Executive Council and Committee members for their continuous support rendered to keep SQI fully operational and sustainable.
We appreciate your continuous support.
Thank You.
Johnson Tan Swan San