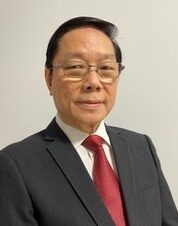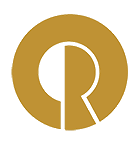 Mr Tan Gheng Een
Chairman, Singapore Quality Institute
Warmest greetings from Singapore Quality Institute (SQI). SQI operates as a non-profit professional institute, which promotes and advances excellence in the quality of products and services in Singapore. The Institute is affiliated with the American Society for Quality (ASQ) and is a Board Member of Asian Network for Quality. SQI prepares participants for the Certified Quality Manager, Certified Reliability Engineer, Certified Quality Engineer and Certified Six Sigma Black Belt examinations administered by ASQ. SQI also established excellent ties with other renowned Quality organizations such as Chartered Quality Institute (CQI) UK, China Association for Quality (CAQ), and the World Alliance for Chinese Quality (WACQ).
It is my pleasure to update you on the progress that we are making together with our loyal customers, partners and supporters.
In March 2020, the World Health Organisation officially declared the coronavirus a pandemic and training came to a "complete standstill" overnight. It has been a tumultuous and disruptive second quarter in 2020 for organizations around the world due to the impacts of the COVID-19 pandemic. Every business has been impacted to a large extent and has had to pivot to meet employee and customer needs — training organizations such as SQI was not spared.
Very quickly, people's normal routines – working in the office, eating out, face-to-face gatherings with loved ones and friends – were changed. Firms had to return to the drawing board to work out contingency plans to stay in business. With uncertainty about when the COVID-19 crisis will come to an end, coping with hurtling changes has been the only constant.
Many discussions were centred around how the buying behaviours of corporate learning and development functions have shifted dramatically in the last year and what will be the likely long term changes in training as the Covid-19 pandemic recedes. SQI saw the necessity for a swift adoption of replacement digital tools to facilitate remote learning and virtual instructor-led training.
In line with the business continuity planning for all small and medium sized enterprises, SQI had adopted the Enterprise Singapore COVID-19 Business Measures to respond to the challenges and the Safe Management Measures to provide a safe environment for all staff members and customers.
SQI's Internationalisation
Internationalisation has become increasingly important to the sustainability of many organizations both large and small. Today, SQI had already started with a global strategy to move on quickly to take advantage of the wealth of learning opportunities by attending workshops, seminars and meetings at World Conferences and Congresses which offered a forum for networking, hearing from world renowned thought leaders, quality professionals and practitioners. The invaluable knowledge gained by participants at the international events had certainly enhanced and strengthened the leadership competence of the management team to better cope with the long-term resilience of the Institute.
SQI is affiliated with the American Society for Quality (ASQ) and we have been participating in ASQ's World Conference on Quality and Improvement annually with the exception of last year where the World Conference was cancelled due to the current pandemic.
In March 2021, the Asian Network for Quality (ANQ) held its usual Spring Meeting for the Board Members hosted by Chinese Society for Quality (CSQ, Taiwan) via zoom Conferencing. SQI is an active board member of the ANQ Board Meeting and I would proudly say that we had been taking leadership in the Certification and Examination Centre, ANQ Recognition for Excellence in Quality Promotion and the Asian Service Award Committees.
SQI is a board member of the World Alliance for Chinese Quality (WACQ), an establishment of quality professionals spearheaded by the China Association for Quality (CAQ), Beijing. The alliance comprises of representative members from the Chinese Society for Quality (CSQ), Taiwan, Hong Kong Society for Quality (HKSQ), Singapore Quality Institute (SQI) and Macau Quality Management Association (MQMA). Owing to travel restrictions in 2020, there were no physical meeting with the WACQ board members.
Collaborative Partnership
Since last year, SQI have recognized the value of collaborations and partnerships, working in unison with like-minded organizations to promote course branding, minimize costs and increase sales through sharing administrative expenses, giving us better outreach to capture the voice of our target audience which can help bolster exposure through side-by-side advertisements with competitors.
By combining abilities, shared resources and experiences, partner organizations and SQI can accomplish more than if we worked alone. We are very glad that the following collaborative partnerships were established to achieve common goals, enhancing synergies and innovative perspectives and they are: Singapore National Employers Federation (SNEF); Student Care Association Republic of Singapore (STARS); Stendard; Mongolian Quality Management Association (MQMA); and Association of Aerospace Industries (Singapore), AAIS. At this juncture, we were proud to mention that more than 100 participants had already attended our training programmes, as a result of the collaboration with AAIS.
Institute's Status Update
SQI's four working committees, namely Education, Membership, Public Relations, and Social continued to initiate and implement activities in accordance with the leadership directives and management plans of the Executive Council. These committees work closely with the Institute's secretariat to achieve successful publicity and implementation of the Institute's activities.
The Education Committee continues to promote Continuing Education and Training in the field of quality engineering and management through a structured training framework and roadmap in support of skills development and career enhancements for adult learners. Last year in November 2020, saw SQI launching a new course, the Certified Scrum Practitioner. Scrum is an agile process framework for managing complex knowledge work, with an initial emphasis on software development, although it has been used in other fields, it is slowly starting to be explored for complex work such as research and advanced technologies. In March 2021, SQI had pioneered in launching the joint co-development of the Certified Quality Engineer for Aerospace (CQEA) course with AAIS.
The Education Committee had worked with our subsidiary, SQI International and attained approval for Approved Training Organisation (ATO) status to offer WSQ courses.
The Membership Committee is instrumental in overseeing the membership affairs and in promoting the Institute's objectives to attract more members into the quality fraternity, providing platforms for members and organisations to network and exchange knowledge, extending opportunities to members to participate in the Institute's activities and to raise their professionalism as well as to enhance their competence.
In 2021, SQI had continued with its Interest Group sessions where the following topics were presented: Role of Quality in Industry 4.0; Role of Quality in the Cost & Lead Time Sensitive Era; Redefine Workplace: Quality Collaboration.
The Public Relations Committee is responsible for developing and maintaining communication and connectivity platforms such as Website and Yearbook publications. Internally, within SQI, the committee ensures that policies and controls such as PDPA and ISO 9001:2015 QMS are established and communicated within the Secretariat, Executive Council and Committee members.
The Social Committee organizes activities such as Education/Learning Visits and also activities related to Corporate Social Responsibility (CSR). The Education/Learning visits will involve visiting SQA/SQC winning companies and well renowned companies which practices company-wide total quality management so as to enable participants to have the first hand opportunity to learn from the professionals.
Upcoming Events and Activitie
SQI will be hosting the 19th ANQ Congress 2021 this year on 20 & 21 October. The Main Theme of the Congress is: "Relentless Pursuit of Quality in a VUCA World" (VUCA stands for Volatile, Uncertain, Complex, Ambiguous)
The increasingly fast-changing, uncertain, and complexed landscape in which we operate, one with new challenges of technology, globalisation and changing workforce demographics, leaves more unknown than ever before and moves at continued pace, changing the playing field altogether. It's important that organisations today change, flex and adapt to the challenges of the VUCA world to succeed, although many businesses felt uncomfortable at the prospect of change.
The Congress aims to bring together leading academicians, quality professionals, researchers and research scholars to exchange and share their experiences and research results on all aspects of Quality. We invite you to join us and be among the winners in the quality fraternity.
This year, I am also proud to announce that SQI will also be celebrating our 50th Anniversary of our inauguration as a Quality Professional Institute. We welcome you to come join us and celebrate this memorable event together.
SQI will embark on a new Learning Management System (LMS) aligned to complement the current training needs by end of July 2021.
Conclusion
Looking ahead, I expect the FY 2021/2022 to be another adaptive and transformational year for skills training and development. Technology will continue to play a key role. Hence our transformation to an e-learning organisation is expected to be fast accelerating with the adoption of information technology and artificial intelligence.
Finally, I am extremely proud of, and thankful to our loyal customers, partners and the commitment, hard work and resourcefulness of our loyal members, our Secretariat staff, our competent Trainers, our Advisory Panel members, our active Executive Council and Committee members for their continuous support rendered to keep SQI fully operational and sustainable.
We appreciate your continuous support.
Thank You.
Tan Gheng Een