Why Choose SQI?
SQI aims to make the process of becoming a Quality Professional as straightforward and relevant as possible, for those who are new to Quality or those who wish to enhance their credentials in a life-long learning approach. This is achieved by offering a wide-range of courses conducted by experienced, passionate and committed trainers.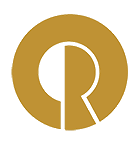 Start Learning
SQI offers the following training courses to all our members as well as other quality professionals. These courses are designed to upgrade the skills and knowledge of the participants.
33
Quality Tools & Techniques
SQI Courses
We have customized courses can be run in-house at a Company's premises to meet specific needs, which can be more cost effective.
View all courses
" Quality Systems is the fundamental driver of success to business and the backbone of many organisations across the globe. SQI delivers the needed courses to achieve these vision for the industry. The courses provided has been enriching and they definitely contribute towards Industry 4.0. I am pleased that company is engaged with SQI. "
" I feel that the knowledge and skills that I have acquired from the Certified Quality Engineer (CQE) course have been highly beneficial; and are far more important in my career growth. Also, the CQE qualification definitely gives me a competitive edge and career advantage over my peers. And of course, SQI trainers are super friendly and helpful. "
" Two of our Reliability Engineers, Mr Ng Ee Yong and Mr Lee Kwong Yeong from DSO National Laboratories underwent the Certified Reliability Engineer course. It serves as a basic foundation for these new engineers so that they will be able to acquire the reliability knowledge and apply the correct tools taught in the workplace, such as the use of reliability prediction to predict the failure rates of parts. With this foundation and experience gained, they will be able to progress in their technical career ladder. This course will also be useful to their new colleagues and we would recommend them to attend. "
" We are in the business of printing and binding of magazines, books, directories and periodicals. With the new knowledge, our officer, Mr Debarshi Ray who underwent the Certified Six Sigma Black Belt course, was able to complete a major cost savings project. He was also able to conduct training sessions on 6 sigma tools to other staff. These have improved his career prospects and the company intends to upgrade his current position. "
" Highly recommended program for those who are interested to venture into Quality Management. Lecturers are very experience industry players who share a lot of real life experiences, enabling the integration of theory into real world practices. Classes are interactive with a lot of discussion and case studies among the lecturers and students from different industries. "






Sign Up Our Membership
With an SQI membership you can gain professional recognition, access to knowledge and tools for improvement and change. Also, connect with like-minded people in your quest for excellence, which will improve your career prospects and everyday life.
Our Partner & Global Affiliations